LY1465 printing machine is an advanced and economical additional printing machine, which can be connected to a paper bag making machine.The unit consists of three parts: paper tube machine, square bottom machine and printing machine. This model has a wide range of applications, and can be used for cement bag printing through optional inking technology. Flexible configuration: two-color, three-color or four-color printing units can be selected, and the ink fountain roller type inking unit can be matched to meet the requirements. The inking task has the characteristics of high precision and high efficiency.
Four-color press performance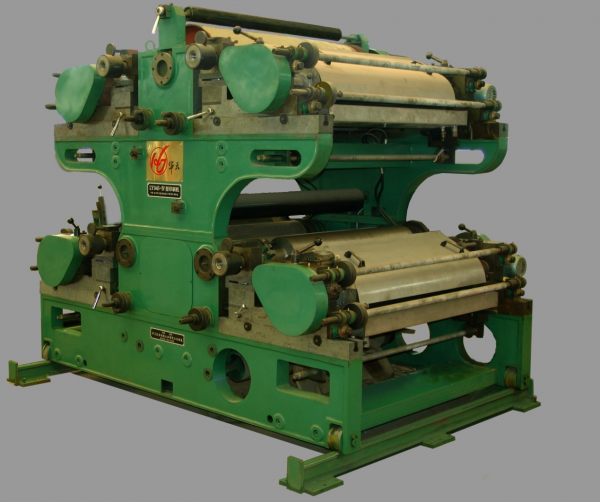 (1) The stable structure and printing units in line assure high-quality printing.
(2) Printing speed up to 120 meters per minute, specific speed according to the disposition of printing units.
(3) The specification converts time short, due to bearings of printing plate cylinder with traps, adjustment device of lengthways line of the net of two poles like electric motor,and the patented  gear box adjusting printing unit.
(4) Due to operating very safey and need extremely few maintenance,  service efficiency of the print is very high.
Technical Features
(1) The printing unit brackets and protective plate can be configured up to four printing units.
(2) On positions installed four printing units, the same as its structure.
(3) Auxiliary device for leading and threading paper.
The above is the whole introduction of the performance characteristics of the four-color printing machine. If you have any questions about the printing machine, please contact us.
https://www.lyhuatianm.com/wp-content/uploads/2022/04/16497327911-e1649733690255.png
502
600
admin
https://www.lyhuatianm.com/wp-content/uploads/2021/11/logo-b.png
admin
2022-04-12 11:26:14
2022-04-12 11:26:14
Four-color printing machine performance characteristics